Main Page
From 856wiki
EAA Chapter 856 Main Page
Chapter 856 is based in Flagstaff, Arizona but serves a large portion of the Northern Arizona region. Our growing membership encompasses several aviation projects, including participation with both Flagstaff and Valle airports, sponsoring youths to the EAA Air Academy, an aviation scholarship and plans for a mentoring program for local students.
Officers, Meetings and Contact Information
Schedule of Events
Thunder Over Flagstaff - Saturday, August 22nd, 2015

EAA Calendar of Events - This link allows you to search for nearby events as well as enter events into the EAA calendar, which is seen by a wide audience.
Meeting: Every Second Wednesday at 6:30pm - Flagstaff Airport in the Terminal Meeting Room (upstairs).
Recent Events
We didn't really skip events last year. It's just that your web editor was busy with college. Let's begin with an important event this year:
Young Eagles Event at Flagstaff - June 29, 2013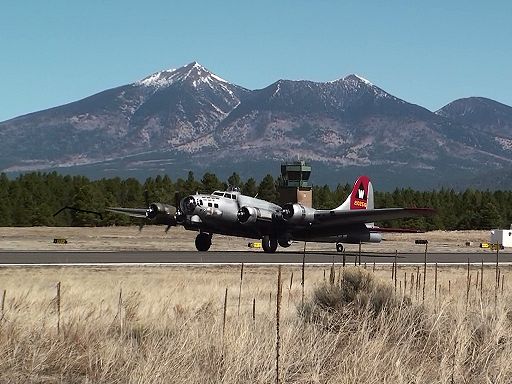 Aluminum Overcast on rollout from its latest high-altitude mission at Flagstaff, with the San Francisco Peaks as a backdrop.
Member's Projects
This link will show an April 2009 photo (first photo). http://www.catalina.org.uk/catalina-latest-news/world-catalina-news-jun-2009-a32.html
Youth Outreach
Our chapter invests in getting youth involved in aviation. Currently our efforts revolve around three areas:
Links